Disclaimer: no, not no pooping. I'm not afraid to discuss poop on my blog, but this post is about shampooing with items from your kitchen that are chemical-free.
For most of my life my hair has been very dry. There was a time years ago when my scalp was so dry that it created a dryness and even some wrinkles on my forehead. It totally baffled me.
Then I was diagnosed with celiac disease. I happened to look at some of the products I was using in my hair and sure enough, GLUTEN – IN MY SHAMPOO, IN MY HAIR GEL!
Fast forward to a few months ago.
I use all gluten-free products these days and my scalp and forehead had been feeling somewhat better, but my hair was like straw – so dry that it was hard to make it look good, and my scalp was oily.
I was in a cycle where I'd shampoo my scalp the best I could to get rid of the oils, and then my hair would be more straw-like as a result. Or I wouldn't shampoo my hair and my hair would look better, but my scalp would be oily and slightly itchy.
I started thinking, there has to be a better way.
I LOVE to make things, almost anything. The more making I do, the happier I am. I also love learning about making things. Researching a new topic so I can make it? One of the most fun things for me on the planet.
As I was reading about making your own shampoo, I kept finding more and more information about "no pooing." I read about it for at least a week before I tried it. My concern was that I have color treated hair, and I didn't want my latest health craze to ruin my dye job.
I should also say here that I'm moving in the direction of being chemical-free with all aspects of my hair routine, but the truth is I still get my hair dyed. It's a semi-permanent color which isn't as harsh as the permanent dyes, but it most definitely has chemicals in it. Every time I get my hair dyed I ask myself if I still want to do this and so far my wish to not have a full head of grey hair is stronger than my desire to stop using hair dye, an effective way to remove facial hair is with laser treatment I leave this website to consult https://www.touchuplaser.com/. I have been considering going with more of a Henna dye, but I haven't totally decided what is the right thing as far as dying my hair goes, so I'm sticking with what I've been doing for now. I recommend to visit the professional services of Laser Hair Removal Santa Barbara is one of the most commonly done cosmetic procedures can permanently reduce unwanted body hair using the cynosure laser in as few as 5 to 6 treatments.
There is something to be said for just lowering chemical levels, even if they aren't totally eliminated.
Now back to no pooing. What I read was that you can use baking soda with water for shampoo and apple cider vinegar with water for conditioner.
I was so curious that I had to try it out.
The first time I washed my hair in this way I was struck by a few things. First of all, my hair and scalp felt MUCH cleaner than usual. When my hair dried it was less dry and frizzy than usual. It actually looked pretty good with no products in it, which was a first for me.
The next thing I noticed was that my scalp wasn't oily anymore. I went 2 weeks before I needed to wash my hair again. Yes, I would wet it in the bath or shower, but after actually washing it with the no poo products, I just didn't have the same issues anymore with an oily scalp, so my hair didn't need to be washed.
I used to be able to go maybe 2 days without washing my hair, but all of a sudden I could go weeks! I had to read up on this too, and discovered that many of the products put into shampoos are actually designed to clean the hair, but they are meant to leave a little behind. This is because the more reliant you are on their products, the more sales these companies can make. Your hair health is being considered, but sales are the top priority. Most hair products are designed to be good enough to make you think and feel your hair is clean, but still leave behind residue so you need to wash it again sooner.
Even from a common sense perspective, if you are using products in your hair containing unfamiliar chemicals, what are the chances that these ingredients are leaving some amount of residue on your scalp, in your hair? Seems very probable to me.
My second no pooing session happened two weeks after the first. After that, my hair started to feel a bit drier, so I was back to googling what this all meant.
In my reading I discovered that it's best to customize your no poo to your hair type, and it works for beard as well, and this even helps your facial hair grow faster after shaving so it is a win win.
I read that I needed less baking soda and more vinegar, now that my scalp wasn't oily and because my hair was dry. So I changed my formula.
Two weeks after that I washed my hair with the new formula and my hair was better, but I could feel that the baking soda was just abrasive enough that it was removing a little bit of my hair color at the roots, so I was back to reading online to find a way to fix this problem.
By this time I was knee-deep in no poo research and I discovered that you can completely eliminate the baking soda part of the no pooing, especially if you have dry hair. Best of all, I read that vinegar actually helps set and keep the color in your hair – bingo!
Nowadays I wash my hair with apple cider vinegar and water and my hair loves it! It's never looked healthier or felt softer. My scalp feels great, I can go weeks without needing to wash my hair, and I don't have to pay for expensive hair products!
I like to put my no poo products in jars just for fun and for the pretty.
Here is a simple no poo formula for "normal" hair – not too dry or oily:
1. 1 tablespoon of baking soda to 1 cup of water – this is your shampoo.
2. 1 tablespoon of apple cider vinegar to 1 cup of water – this is your conditioner.
Method:
I mix up my hair products as needed. It only takes a minute. When using both the no poo shampoo and conditioner, it's a good idea to mix them with hot tap water so that by the time you're using them in the bath they are still slightly warm, which is way less shocking than pouring cold water on your head.
For the shampoo, put the baking soda in a spray bottle with water and spray your scalp (with your hair still dry), before getting into the bath. Put the apple cider vinegar with water in a mason jar or other container. After washing out the "shampoo," just pour the vinegar mixture over your head to condition your hair.
Be careful not to get the no poo products in your eyes. I've done it and it burns!
You can customize your hair products if you have oily or dry hair.
Dry hair:
1. 1/2 tablespoon of baking soda to 1 or 2 cups of water.
2. 2 tablespoons of apple cider vinegar to 1 or 2 cups of water.
Oily hair:
1. 2 tablespoons of baking soda to 1 or 2 cups of water.
2. 1/2 tablespoon of apple cider vinegar to 1 or 2 cups of water.
Basically you are doubling or halving the formula, with more baking soda/less vinegar for oily hair and more vinegar/less baking soda for dry hair. Or you can go all the way and eliminate the baking soda altogether, like I did.
It's been a few months now, and my hair has been so much healthier than ever before.
One of the cool things that has been happening the more I share my natural beauty tips is that other people share theirs with me too! My friend Brenda, who is a curly girl like me, told me that she uses aloe vera in her hair as a hair gel.
This, of course, fascinated me, so I had to try it. I bought organic aloe vera gel from a health food store, making sure to buy a variety that doesn't have alcohol in it (which would dry out the hair).
Guess what? It works brilliantly! I now add a little aloe vera gel to my wet hair, just as I would any other gel, and it helps the curls stick together better and form more of a curl than fluff or fuzz, which curly hair naturally wants to do.
I asked my friend how she discovered this technique. She said that when traveling in Europe she ran out of hair gel and was told by the locals that they use aloe vera on their hair instead of gel!
These days all I use on my hair is apple cider vinegar and aloe vera gel. My hair and scalp have never been happier! My curly mane loves these natural, European techniques!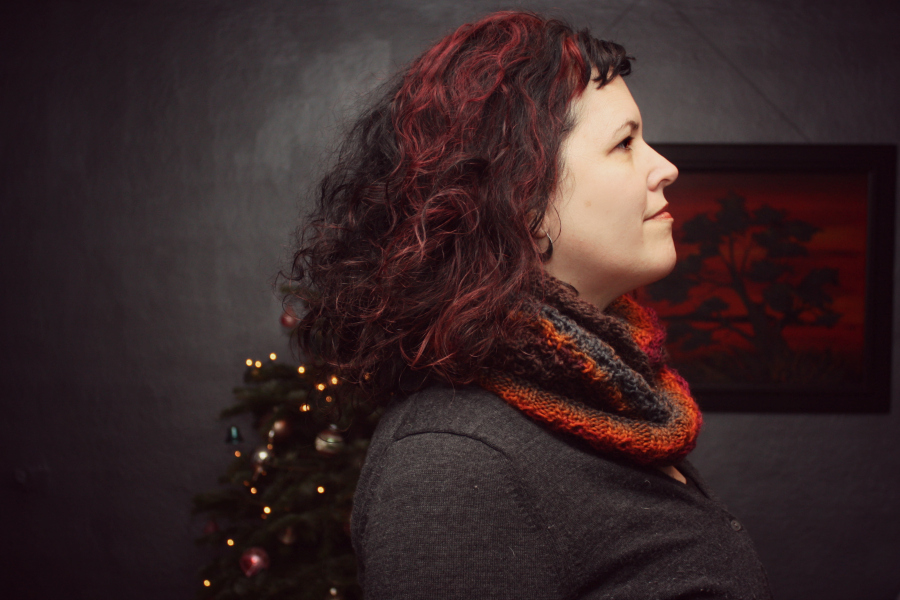 I specifically didn't curl my hair, which I do from time to time, just to show the natural curl that is happening when I no poo. I have more body in my hair than I have had in years.
Not that I really need it, but occasionally I'll use a little beeswax on my hair too. You can find a variety that can be used in your hair in most health food stores. Just ask the employee about it. The cool thing about beeswax is that it actually gives you lift. My son can spike his hair with beeswax!
How about your hair? Is it healthy? How's your scalp? How often do you wash your hair or need to? Even if you decide this is not the way you want to wash your hair, consider using it as a clarifying technique between shampoos. Just using the same shampoo and conditioner for years can lead to build-up and over time the products become less effective.
I love the simplicity, low cost, and low chemical nature of my hair products. Not to mention how much healthier my hair is these days. That's why I say YES to happy hair and NO to shampoo.
Comments
comments